Do you have a Coffee Shop or Pastry?
CREATE YOUR OWN ARTISANAL COFFEE WITH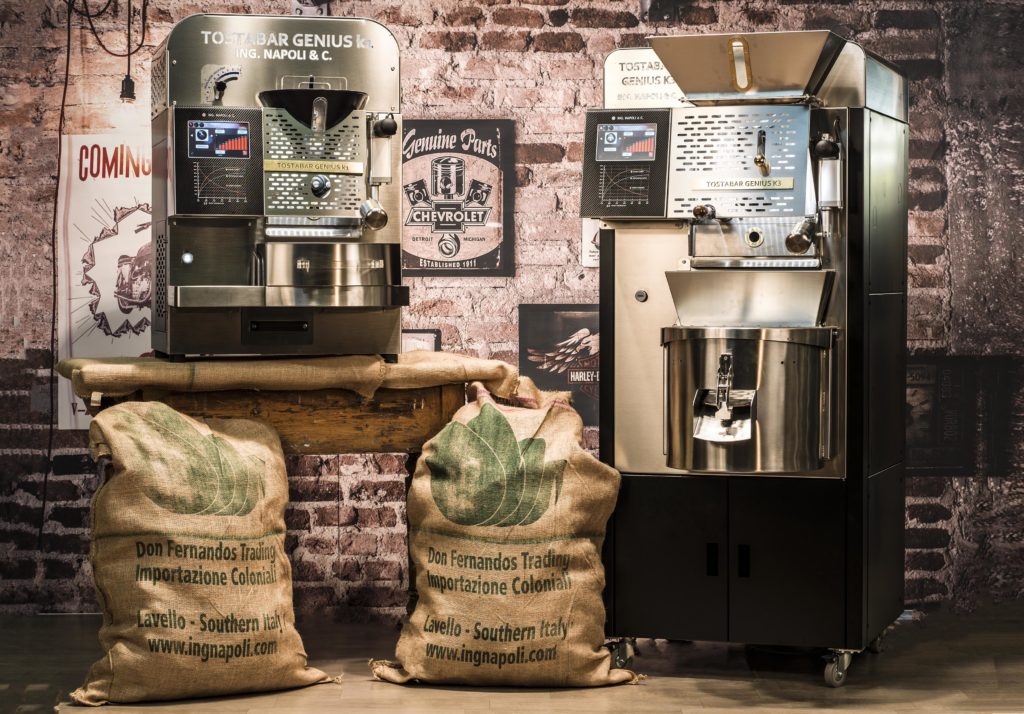 Many baristas, pastry chefs, artisans and coffee merchants have been dreaming for years of finally being able to access coffee production but the economic, legal and technological barriers made this desire only an impossible dream.
Tostabar, however, has already allowed hundreds of people in Italy and thousands around the world to make their own artisan coffee roasting.
On this site you will find the complete solution to carry out coffee roasting directly in your shop. A professional roaster, raw coffee in blends and single origins, tools for the sale of ground coffee, advice and training made available to you by coffee enthusiasts like you!

DISCOVER OUR COFFEE ROASTERS CHOOSE THE PRODUCT SUITABLE FOR YOU!

WHY SHOULD YOU USE TOSTABAR GENIUS COFFEE ROASTER?

Roasting coffee independently with Tostabar, allows you to create unique and personalized blends, using selected single origins, respecting their characteristics, times and ideal temperatures for their processing.
In this way you can obtain a higher quality coffee, always fresh and with extraordinary characteristics in the cup. Roasting your own coffee will allow you to buy high quality raw coffee at a much lower price than the already roasted coffee. You will finally be able to create your own coffee brand and serve your market niche by offering exclusive products.
Furthermore, roasting on sight is a guarantee for your customer who will identify your coffee, served in a cup or purchased for home consumption, as truly artisanal and characterized by the unmistakable aroma of fresh toasted.
We will guide you in the creation of your customized coffee without neglecting any aspect and we will take you gradually from the plant to the cup.